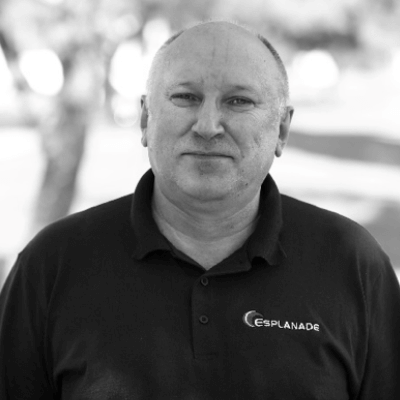 IT – Information Technologies
As IT Systems Administrator, Patrick is responsible for the maintenance, configuration, and reliable operation of the information technology infrastructure deployed to support the Esplanade Builders Team.  With over 25 years of experience in the computer industry, he brings a broad and well-rounded knowledge acquired in various IT fields from manufacturing, network and systems design to end user support.  This guides his practical approach to solving the challenges of his primary focus of supporting the team's IT needs.
In his spare time Patrick enjoys spending time with his family and watching sports. When time allows, he likes to travel especially visiting the state and national parks.
"Our greatest weakness lies in giving up. The most certain way to succeed is always to try just one more time." – Thomas Edison