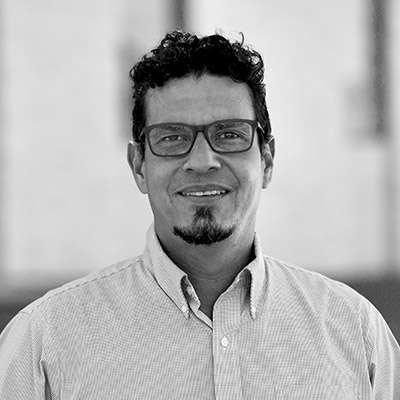 Director of Industrial Construction
Roberto serves as the Director of Industrial Construction for Esplanade Builders, Inc., and is responsible for the day-to-day operations for this division.
Roberto has over 16 years of experience in senior-level management of all phases of industrial construction, from new tilt-up developments to existing industrial building repositionings and large-scale site/tenant improvements. He is a great asset due to his extensive knowledge in preconstruction services, due diligence administration, and management, estimating, and business development.
Prior to joining Esplanade Builders, Roberto worked at Arch-Con Corporation as Vice President of National Industrial Division and senior project manager for Gray Construction. He received his Bachelor of Science in Architecture, with a concentration in commercial design from the Catholic University of Nicaragua and a master's in project management and construction from Florida International University.
Mr. Calderon provides his expertise for large industrial projects in Southern California such as multiple tilt-up developments in the Inland Empire and Los Angeles County. He has been responsible for managing project teams, monitoring multiple project schedules, managing numerous projects, contractual negotiations, and overseeing all design and construction phases. He also has experience with international projects ranging from theme parks in Singapore, new casinos, ground-up projects for Thrifty Oil Company including well monitoring and remediation to complex projects in occupied spaces for the University of Southern California.
"We are what we repeatedly do. Excellence then, is not an act, but a habit." – Aristotle