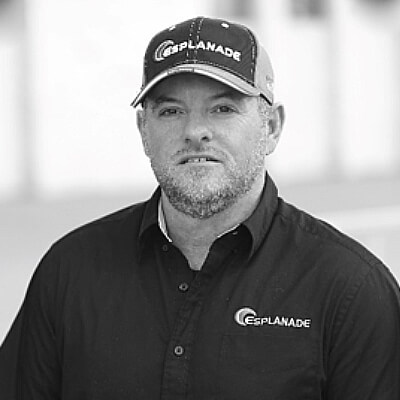 Director of Construction Management
Todd Joyce has over 26 years' experience in the construction industry. Todd has directed field operations on a multitude of projects in the residential, commercial and aerospace sectors.
As Director of Construction Management for Esplanade, his duties include participation at the pre-construction planning phase, project scheduling, and coordinating field operations and subcontractors.
Todd served in the USMC after high school and after completing his service went to work in the construction industry. His time served in the military helped build his commitment to excellence, work ethic and attention to detail. These traits attribute to the standards Esplanade Builders strives for on all projects.
"Ability is what you're capable of doing, Motivation determines what you do, Attitude determines how well you do it." – Anonymous